Meet Your Tour Leaders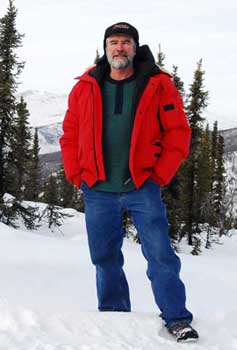 Rich Montagna - Owner and Lead Tour Guide: I first got involved with the Iditarod Sled Dog Race as a volunteer in 1981 manning an information booth at the state fair in Fairbanks. A couple of years later I moved to the village of McGrath, one of the major checkpoints along the Iditarod trail. With dozens of Iditarod veterans living in the village, I quickly caught the dog mushing bug and put together my own team. Over the years I mushed thousands of miles along the Iditarod Trail and competed in mid-distance races up to 200 miles in length. I also continued volunteering at the checkpoint during the Iditarod race, housed Iditarod racers at my home and spent many hours visiting with legendary mushers such as Joe Reddington, Norman Vaughn and others.
In 1996 I decided I wanted to share the uniqueness of the Iditarod Race with others and formed Alaska Iditarod Tours, a tour company specializing in tours along the Iditarod Trail and of the Iditarod Sled Dog Race. Since then, it has been my privilege to share the amazing Iditarod experience with hundreds of clients from all over the world. We use our 1st hand experience and intimate knowledge of the race and the people who live on the Iditarod trail to make sure you have a truly unique and enriching experience,

Peter Schniederheinze- Tour Guide: Another 30 year veteran of life in "Bush Alaska", Peter brings a wealth of knowledge and experience about the Iditarod Race and life along the Iditarod trail in McGrath. Peter also hosts the McGrath checkpoint for the "Alaska Ultrasport Race" from Willow to McGrath by foot, bicycle or skiis. The racers will be arriving in McGrath during our stay there and you will have the opportunity to meet with athletes and hear about their adventures along the trail.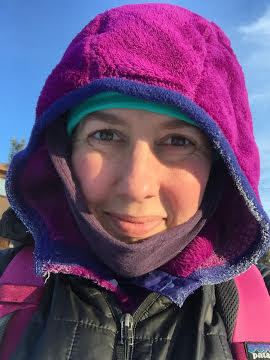 Natalie Brandt - Tour Guide: Natalie Brandt is originally from the south shores of Lake Superior in northern Wisconsin. After high school, she immediately relocated to city life in Portland Oregon. There, she earned her B.A. in Applied Linguistics from Portland State University. Natalie speaks Spanish and Mandarine Chinese but has little use for those skills in the Arctic, unless it is summer and tourists are around. After college, Natalie decided to go on a summer road trip to Alaska, in search of the Midnight Sun. That was in 2010 and she hasn't left the 49th state since. She calls Denali National Park home and lives in a small cabin in a community of less than 100 people. Natalie enjoys reading, watching films, playing chess, yoga, eating, traveling, cooking and good wine.